A beach wedding is one of the many different types of wedding where the theme can be a little more fun rather than traditional. The atmosphere is very cool and casual and therefore, the bride is able to have a little more fun when experimenting with her hairstyle for the big day. If you are indeed the bride, or simply a guest on the big day, you will be sure to find wedding beach hairstyles to suit you tastes at our website. We have highlighted some mesmerizing casual beach hairstyles below, all of which have in depth tutorials available on our website.
1. Messy hairdo: This is one of the most commonly used hairstyles for a casual themed beach wedding. Whether you have purposely kept the hairstyle messy or it has slowly become so throughout the day, there are many ways to create a messy bridal style that still looks perfectly elegant. The term "messy hairstyle" is a bit of a sweeping statement as of course, there are many variations of this. Check out the tutorials on our website to create the best beach wedding hairstyles for long hair, beach wedding hairstyles for medium length hair and short hair too! This type of style can go wrong if you don't use the correct equipment, so make sure you have everything to hand before you begin.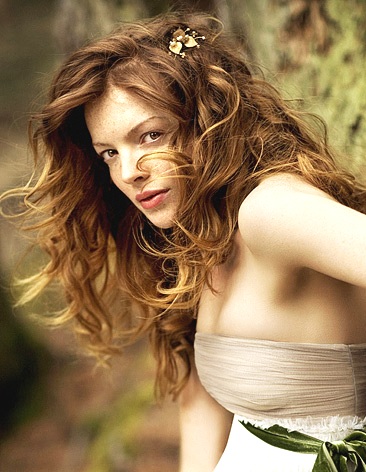 2. Open and wavy hair: A beach wedding reflects a calming, relaxing and soothing atmosphere. Therefore, it is a good idea to try and apply the same to your bridal hairstyle, where you can keep yourself attired in a very casual yet stylish manner. Using a hot roller, or even a standard set of rollers (whichever you have available to you), you can simply keep your hair open and flowing by making the bottom half a little wavy at the bottom. Sweeping it to one side and pinning it to sit over one shoulder is also a great way to add a sparkly accessory into your new bridal style.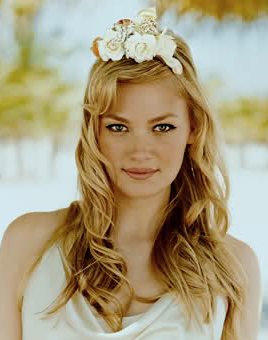 3. High pony tail: Another extremely popular choice of hairstyles for beach wedding guests, bridesmaids and even the bride, it the high pony tail look. Simply tie the entire hair at the back of the head in the same way you would a normal ponytail, but take it up much higher to the top of the crown. In order to create a high pony tail that will stay in all day and night, you should use good quality bands and clips which can hold your hair well, but without making it feel so tight that it becomes uncomfortable. You can also combine this with the messy style mentioned above by simply not tying it too sleek and smooth. This hairstyle is a great option if you are looking for something to give you a cool yet classy look on your special day.
Head over to our website for in depth information and how to tutorials for causal beach wedding hairstyles that are proven to be a beautiful style for many women.