Edgy 40's, cute 60's, blown up 70's and adorable Rom-com filled 90's. Film actresses and their hairstyles have always transformed and inspired the fashion styles throughout the years. With such timeless looks on show, it really is no wonder the 'Rachel cut' keeps coming back and salons are lined with pictures of that adorable cut by Jennifer Aniston in late 90's. It's always reassuring to see retro wedding hairstyles being crafted for brides to be nowadays. Old is indeed worth much more than gold.
Below are some of the most popular vintage and retro looks from the previous decades still used by many women today looking to create the most perfect retro wedding hairstyles.
Side parted 'dos: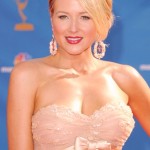 Found mostly in 1940's films, side parted hairstyles remain incredibly popular today. Most of the brides who choose the side parted hairstyles usually model theirs on one of the actress from this era. Subtle differences like the bleaching and lightening up have to be done of course since these hairstyles are from black and white era and do need some tweaking to make them look a little more current in digital wedding photographs.
Flips and fringes: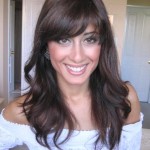 1960's ushered in the Janis – style big flips and the cute fringes that dangle on the forehead. These were neither too short nor too big styles back then and many women take this approach when it comes to their wedding day. While adopting these looks for your own retro wedding hairstyles for long hair or short hair, take note of the extreme flips that are apparent on the sides, lending a youthful look to the style for your big day.
The big 80's look: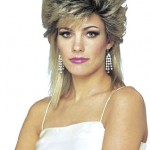 Probably pushed by hairspray companies, makeup artists started blowing up the 'dos in the 80's. This gave the hairstyles an unrealistic and voluminous shape which bordered on wild. However, for any themed weddings or receptions, you, your bridesmaids and your friends can always model yourselves on 80's styles and have a little bit of wild child fun!
The 90's retro look: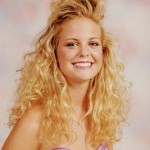 Shocking as it may seem, the 90's have gone! Gone by very quickly at that. Meg Ryan and Jenifer Aniston have left us with cute bob cuts and edgy 'dos that are still among the favorites with the girls who grew up watching and adoring them. Retro wedding hairstyles modeled on them are still very often found nowadays and bring back many a memory of young love and those teenage days.
You can go on the internet and scour through bridal magazines of course, but also consider picking up some tips on how to polish these new styles and fit them in to your retro styled wedding day by watching the red carpet styles come and go in the months before.