Half up half down hairstyles give a classic look in a quick and simple way. There isn't a large amount of time required to achieve this look, nor do you need to pay top dollar for a qualified stylist to do it for you. No doubt your wedding day has already drained your bank balance so cutting costs wherever possible is probably on your never ending to do list!Try out this super quick style for a timeless look on your special day.
Make sure your hair is freshly washed and blow dried ready for this style. Don't dry the hair until it is bone dry however, as a little damp to the hair will help you to achieve the look we're aiming for here.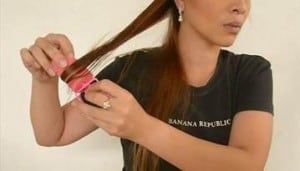 Add some mousse to the hair and run it through with your fingers. Take some large rollers and roll each section of the hair up towards the nape of your neck. Clip each roller section into place with a grip or hair pin and be careful not to roll them too tight. Only do small sections of hair each time, otherwise your it will not fall into the desired style well. Add a couple of blasts of shine spray once the rollers are all in and allow them to set. It can be useful to use some sort of loose shower cap at this point to keep any hairs from going stray out of their rollers!

Blast the rollers all over with the hair dryer for a couple of minutes and then leave them to cool down and dry completely before removing. When you are taking the rollers out, be careful you don't pull the hair and get it caught in the roller. Take your time and persevere – it will all be worth it!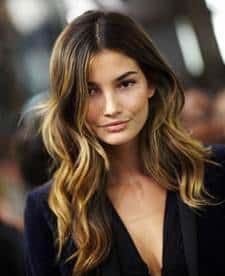 Once all of the hair has been removed from the rollers, run your fingers through it gently. Flip your hair forward, tipping your head upside down and give it a quick flick around to allow the waves to fall evenly. Be careful not to play with the hair too much as this is a sure fire way to lose your new look and make it go limp.

Now, take a small section of hair from each side of your head, making sure you've made an even selection. Clip one side up with a grip or pin and start with the other side first. Plait the hair in the same way you would with any other standard plait and pulls it round towards the back of your head. Clip it into place with some bobby pins. Now do the same with the other side. Give the hair some more shimmer spray and a touch of hair spray if you feel you need it and voilà! You have a sexy, free flowing style with waves polished to perfection.