Everything about an Indian wedding from the cake to the decorations is extravagant and beautiful. The bride's hair should of course follow suit. With many Indian women choosing to grow their hair out to a lovely long length for their wedding day, it is much easier to create a gorgeous new style for the big day. If you are looking for a bridal style that you can create yourself without having to pay the fee of a hair stylist, the following may be perfect for you.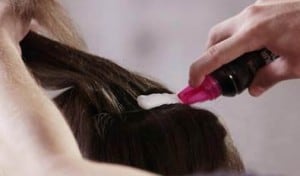 Start this style with freshly washed and fully dried hair. Apply a little mousse to the hands and slide it through the hair. You can use texture spray if you prefer. You can also apply directly to the hair line and pull it down through the hair.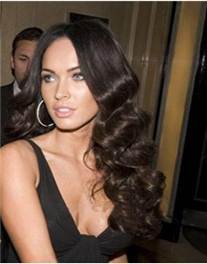 Take your curling irons or straighteners and create tight ringlet curls in your hair from just below half way down the head. Curl the hair in very small sections so that the ringlets are individually very small and tight. Give the hair a long blast of hair spray in order to lock the curls in place.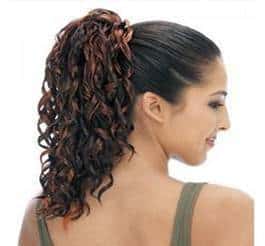 Sweep the hair back into a fairly low ponytail, a couple of inches from the nape of the neck. Be careful not to pull out any of your new curls during this part!
Now, you will need a small crocodile clip for the hair for this part. Take the ponytail curls and starting at the bobble, twist the hair a little until you have enough to put into the small clip. Now, clip the hair up to the top of the head and allow the small, tight ringlets to fall back. You can also use grips if you don't have the clip required. This will give you the same finished result but may take quite a lot more time. Now, smooth over the top of your hair with mousse and give it a blast all over with some hairspray and shimmer spray to make it sparkle. This should leave you with a beautiful new bridal style in no time at all!