The French twist is a very chic and classy look for a bride. For those women wanting a beautiful and elegant look for their big day, this is definitely a good choice. Quick and simple to achieve, this style will sweep the hair away from the face and frame it wonderfully. Best of all, this look can be done in the comfort of your own home without the need to spend money out of the wedding budget at a salon.
Brush the hair through thoroughly to get out any knots. Once this is done, comb or brush the hair entirely to one side, and pin the side swept part in place in a zigzag fashion with hair grips.
Now, once the hair is all pinned in place at the side, take the large section of hair dangling down and roll it all inwardly, twisting it towards the grips.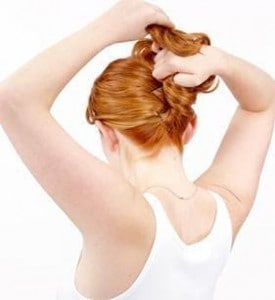 Grip the French twist in place by inserting grips through it at the side and into the hair underneath.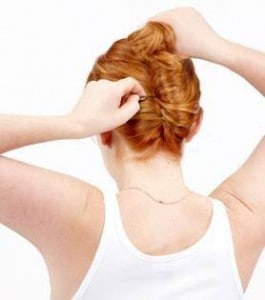 Spray the twist with plenty of hairspray to help set the style in place. Now, what you do with the hair that you are left with at the top is entirely your choice. You can choose to tuck it into the top of the twist and pin in place, but some people opt for a more wild and windswept look with the hair poking out at the top. Whichever you choose, make sure to add some hairspray when you're done. If you choose to, you can pull down a few strands of hair from the sides of the head, just above the ears, and curl them with your straighteners/curling irons to get some hair framing the face nicely.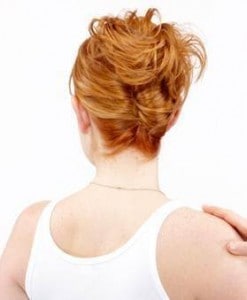 Adding accessories to your new look is one of the most important steps. You could go for gem encrusted spiral clips or pins with diamanté at the ends. If you are planning to wear one, a tiara or head dress would also suit this style well.