Wedding hairstyles for short hair can make you look sophisticated and particularly chic on your wedding day, and of course your wedding night. Many women have now begun to embrace a simplistic, classic and comfortable style for their special day as dramatic short hair wedding hairstyles can sometimes look a little too wild and leave you regretting the decision. A good short wedding hairstyle should be a more groomed and polished version of your favourite current that you know tends to highlight your best attributes and features.
When you begin choosing from the huge selection of great short wedding hairstyles you must keep the style of your gown, the theme and overall feel of your wedding in mind. Your hairstyle must complement the wedding environment. You simply cannot opt for a beach wedding hairstyle for a formal wedding or vice versa. The right accessories are also an important aspect to consider and can make any hairstyle look like a million dollars, providing they are used in the correct way. Choose from rhinestone slides, flowers, jewel pins, butterfly clips and tiaras etc. to create your perfect new style.
Faux Updo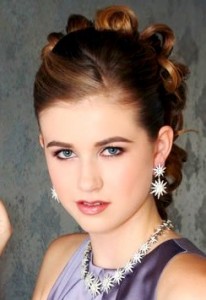 Short hair can easily be put into an updo for your wedding day without the need for extensions being glued or clipped in for hours on end . A stylist can easily add a faux updo which will give you an elegant and chic makeover that can be quickly removed as soon as you require it. It can be a great alternative to short wedding hairstyles if you are looking for something a little different. Tiny sections of your hair can also be pinned back to instil the illusion of long hair. A twisted updo is also a great choice for wedding hairstyles, short hair or otherwise.
The ever so versatile Bob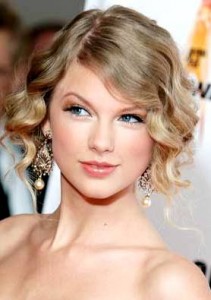 When it comes to wedding hairstyles, short hair in particular the styling here can be versatile as a bob is short hair friendly but can also be changed around to create different variations. Work with your hair type to create a hairstyle that is perfect for you – you can find information on our website for the best styles for your particular hair type and length etc. If you have natural waves, use them to generate a sleek and tousled look. A curling iron can help to accentuate this look and create more definition in the waves. Experiment enough with your bob and its variations to avoid last minute jitters with your hairstyle on the big day and ensure that you are happy with the style you have chosen.
Sweeping Side Bangs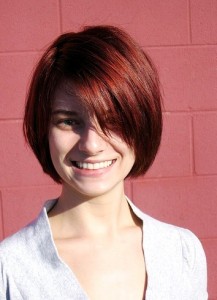 Side bangs can be a sleek and stylish look for your wedding day hairstyle. Remember to add body and shine to the hairstyle with the help of good products such as hair mousse and texture gum and of course your trusty blow dryer. This will make for gorgeous photo opportunities. Try to create volume near the back of your hair in order to contrast the sweeping straight side bangs to add a little more spark to your hairstyle.
Head over to our website for many great tutorials for short wedding hairstyles, pictures included!